Hotel Introduction
Windsor Hotel is the ideal location for your next stay. Both major highways #1 and #3 are 10 minutes away while the Taichung High Speed Rail Station is 15 minutes away. Major destinations such as Taichung Science Park, Taichung Industrial Park and Taichung C.C.K. Airport can be reached in less than 30 minutes. The surrounding area also includes many business and cultural places of interest.
Tel:886-4-24656555
Hotel Address:610 Sec. 4 Taiwan Boulevard Taichung 40764 Taiwan.R.O.C.
Room Introduction
Windsor Hotel has 149 spacious rooms with large windows to provide a sufficient amount of sunshine. The view from any given room gives an exhilarating view of Taichung City or Dadu Mountain. No matter from the comfort of a mattress, amenities and attendants, you can experience sweet discreetness and design. By providing excellent service and a relaxing atmosphere, we hope you experience the difference!
Leisure Facilities
Fitness center; Indoor swimming pool; Sauna; SPA; Foot massage; Jacuzzi; Beauty Salon;
Restaurants
Windsor Cafe; Rose Conner Bakery; Abalone Chinese Restaurant; Gen Zen Japanese Restaurant/Teppanyaki; Western Restaurant
Peripheral Scenes
Feng Chia Night Market; Tung Hai University Fine Arts Village; Taichung Fine Arts Museum; Taichung Scientific Museum
Directions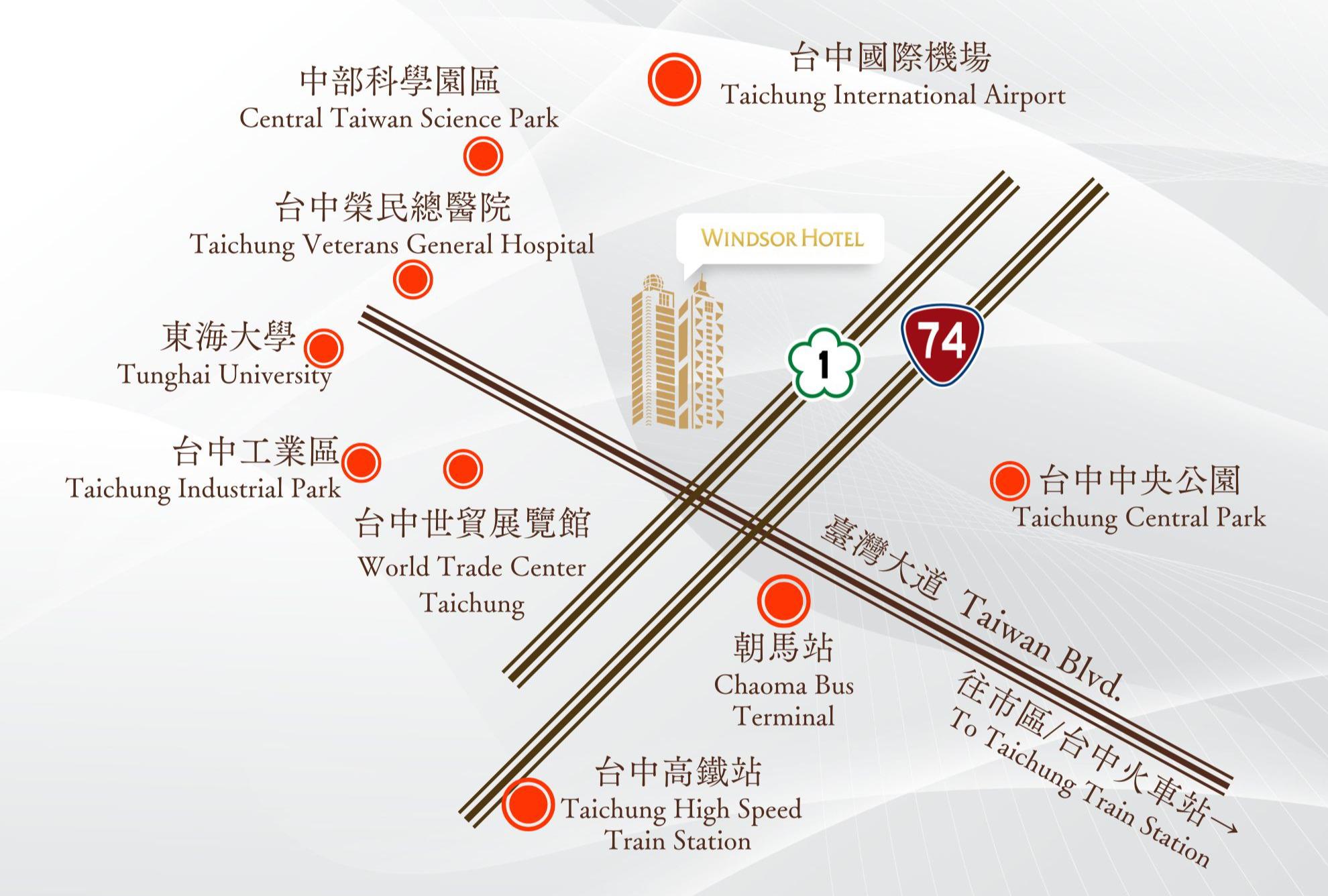 No.78-3, Section 3, Taichung Kang Road, Taichung 40764 Taiwan TEL: 886-4-24656555; FAX: 886-4-24658555